Waste disposal unit repairs Tunbridge Wells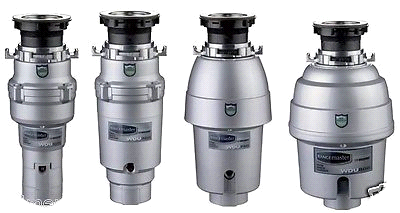 The answer to all of your waste disposal problems in Tunbridge Wells and surrounding areas.
A Brassett waste disposal units service in Tunbridge Wells is a small personal company established and run by Paul Brassett and a team of fully experienced team of engineers. Paul has been specialising in the repair and service of all types of domestic waste disposal units since last 30 years ! Using his years of experience, he has been helping domestic households to manage their refuse and source intelligent disposal solutions in Tunbridge Wells and surround. Our range of products are sourced from reputable suppliers, such as Waste Maid and Insinkerator, and can help you to dispose of your food waste in a hygienic and sustainable manner.
Providing a wide range of services to cater to your every need
In order to offer our customers a one-stop shop for waste disposal products and solutions, Paul Brassett provides a wide selection of services. These range from repairing blocked waste disposal units to replacing older units with new ones.
In the event you encounter any problem with your product, don't worry; just give us a call. We expertise in repairing and servicing all makes and models of food waste disposal units, and his efficiency and skill allows you to get back to normal in no time. Our service engineers repair all makes of food - garbage disposal units.
We specialise in
Maxmatic
Tweeny
In sink Erator
ISE
Zanussi - Aeg
Panda - Rangemaster
Waste King
Waste Maid
Services We Offer
Waste Distposal Unit Sales Tunbridge Wells
Garbage Disposal Repairs Tunbridge Wells
Disposal Installations Tunbridge Wells